TUF 12 fighter Nam Phan gives some tips on how to be an effective MMA judge.
He should know, he's been a victim of the other sort of judging…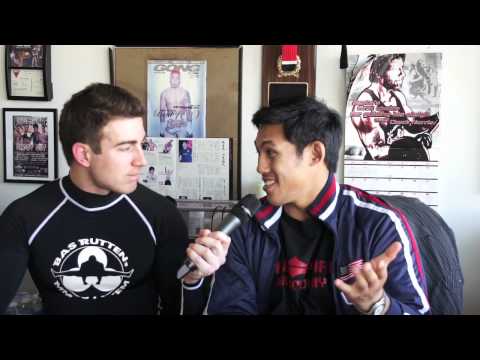 Nate Diaz has some beefs as well:
Props: Heavy
Quoteworthy:
"I think the scoring should be like, say a guy gets a takedown, it should count for a takedown for sure. What is a takedown in wrestling, two points? In a grappling match it's two points, so he gets a takedown. But if he takes you down and lands in your closed guard and gets punched in the head forty times, is he still ahead on points? If you're on top, you're winning, and I think it's ridiculous. … There's round-winners and there's fighters. You know, but in order to be a good UFC fighter or cage fighter I guess I've got to learn how to win the rounds. You've got to not fight. That's what I'm saying. You've got to score. Apparently I've got to grab him and hold him, otherwise he'll just grab and hold me. Everybody is like, 'you need to work on your wrestling. Maybe I don't need to work on my wrestling. Maybe I just need to do the wrestling and not the fighting."
For as long as there has been judging in MMA, there has been complaining about judging in MMA. Now Nate Diaz is piling on with his critique of the scoring system currently in place. According to the "Kid from Stockton," all you have to do to win a fight is get on top of your opponent and hold him down. In the interest of full disclosure, it should be noted that Diaz was largely out-wrestled and controlled by Dong Hyun Kim en route to a decision loss at UFC 125 on Jan. 1. That and the fact that he's struggled with strong wrestlers throughout his career may or may not play a large part in the motivation behind these comments.
That said, there are quite a few folks who agree with his words and think a change needs to happen immediately. But what would those changes be?